OPAK™️ – The Ultimate Hair Growth Solution
Advanced Biotech Formula
Formulated and manufactured in Cambridge, U.K.
Natural, Vegan, Free of paraben and sulphates, and Cruelty free
OUR PRODUCTS
OPAK™️ Series offers you an advanced and effective solution for hair growth. The collection is backed by science and luxurious essence. OPAK™️ is where novelty, technology and premium lifestyle meet.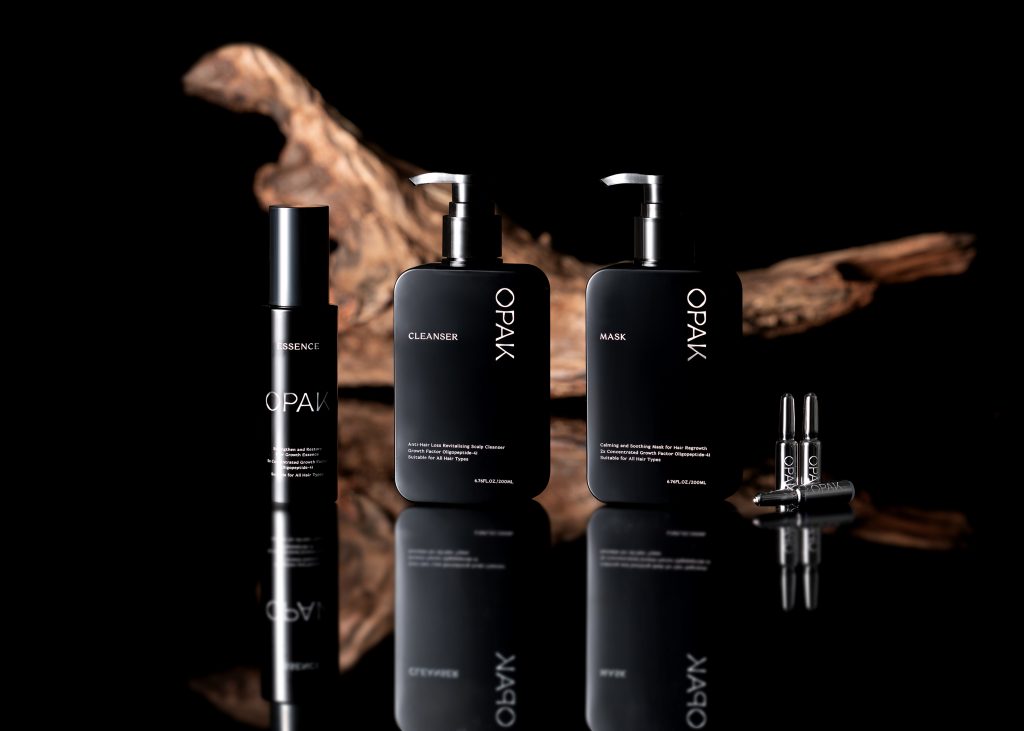 HAIR PRODUCTS DISTRIBUTION
OPAK™️ Series is committed to the development of safe and effective hair care products, providing the ultimate hair growth solutions. We are now open to hair product distribution globally.

Start your hair care journey and grow it huge with OPAK™️. Please feel free to contact us for a company profile and quotation. You are more than welcome to request an online meeting with us, too.